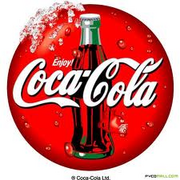 The Coca-Cola Company is the owner of the Sprite drink. Coca-Cola has always owned Sprite. The company created Sprite in 1961 to compete with 7-Up and Bubble Up.
The Coca-Cola recipe was created at the Eagle Drug and Chemical Company, a drugstore in Columbus, Georgia, by John Pemberton, as a coca wine.
In 1886, when Atlanta and Funton County, Gerorgia passed Prohibition legislation, Pemberton developed Coca-Cola, a non-alcoholic version of French Wine Coca. The first sales were at Jacob's Pharmacy in Atlanta, Georgia, on May 8, 1886. It was initially sold as a medicine for five cents a glass at soda fountains. Pemberton claimed Coca-Cola cured many diseases. Pemberton ran the first advertisement for the beverage on May 29 of the same year in the Atlanta Journal.